Its an iconic program of CredenceGlocal® started for Students & Young Professionals who have either entered into the corporate world or are preparing themselves for their future career. The origin of "LSE" lies in the passionate vision of some Professionals, Trade Specialists, Academicians & Bureaucrats from premier institutions and corporations to contribute as a Career COACH & NAVIGATOR .
The objective is to disseminate knowledge & experience of these Subject Matter Experts (SMEs) for a Progressive & Promising professional career of Indian Youth in and around the Globe.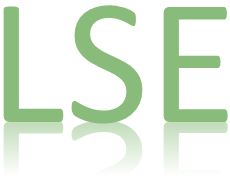 This program has been helping School Students and Young Indian Professionals in their Readiness 4 the Corporate World (R4CW) while also Training them to get Global Placement (Refer Our Sample Video on Who We Are Page) with MNCs in India and Abroad under the Efforts of Our SMEs. Our Target is to COACH Minimum 2000 Young Indians (2017-18) who are School Students/Graduates/Post Graduates/5 Years Experienced to get them best of the best Educational, Employment & Entrepreneurial Opportunities.
Questions Encountered by Student(s) / Professional(s)
Destiny is usually just around the corner, but what destiny does not do is
home visits "You have to go for it"
WE Assess/ Interact & Share Experiences to Address Your Concerns
Grab The Opportunity....
Email your request on lse@credenceglocal.com . ONLY BY APPOINTMENTS and Prior Registration – Only 5-6 Aspirants in a Day……..ONE-O- ONE / VIDEO / AUDIO SESSIONS for the convenience of commuters from distant places.