People are the Pillars of all Businesses. We become an Enabler Through our Extensive Global Industry Network to cater to our Clients' Human Capital needs with Thorough reference checks which revolve around: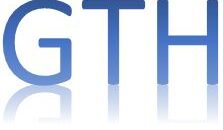 Personality & Psychological Assessment Tools.
Headhunting as a "Spokesperson" and "Brand Ambassador" of the client.
All positions for professionals carrying 10+ years of experience.
Best Talent Search only through industry network / references (NO JOB PORTALS).
Dedicated Key Account Manager (KAM) for each client.
Timely deliverables with Exclusivity.
Domestic and International Reference Checks.
Besides Expatriate & Focused CXOs Search
We strategies and collaborate with our clients on Non-conventional Staffing Solutions like Part Time Employment (PTE), Temporary Staffing, Fixed Term Employment (FTE), Body Shopping etc.,
We as Business Advisors have a proven track record to help and facilitate the process of creating a "People Deployment Model (PDM)" in line with your corporate values which have direct or indirect impact on the Community, Business Houses, People & Profitability.
Do not struggle; join hands with us to come up with the right strategy on non-conventional method of hiring people and making them an asset for the company and society as well.
Business model is yours, but a Promising, Progressive & Profitable People Model may be designed & implemented by us………….
We facilitate our clients need to acquire the best talent from across the industry which fits into their business and financial needs. Our executive search has sound and proven reference check systems in place which reiterates the positioning of a client as an " Employer of Choice " & Moreover, we also help our clients in selecting people to be a future brand ambassador as an asset than a liability.
Conventional
We headhunt & search people above mid management (General Manager) to the board level only on an

EXCLUSIVE

basis for a fixed

TERM
Most of the profiles are strictly from A-Grade B-Schools and Universities like ISB, IIMs, XLRI, TISS, IITs, FMS (University of Delhi), NMIMS, IIFT, MDI – Gurgaon, JLB,  S.P.Jain, Symbiosis, MICA, IRMA, XISS, XIM, BIT Mesra, JNU, University of Delhi etc., or any other globally recognized foreign university or institute.
Non Conventional Staffing (Strategy & Bulk Hiring – Retail, Hospitality & QSR)
Part Time Employment (PTE) : PTE is a niche employment proposition to keep pace with ever growing industry like Quick Service Restaurant (QSR), Organized Retail and Hospitality wherein it has a direct positive impact on company's profitability and positioning.
We COLLABORATE with our clients to STRATEGIZE & facilitate the process of BULK HIRING only.
Talent Acquisition (International)
We have a proven track record of supplying best Indian People Resources to our clients in Hong Kong, Singapore, Malayasia, Africa, Australia etc., We get global talent for our clients mainly through our international network of professionals coming from USA, France, Canada, UK, South Africa, Japan, Singapore, Australia etc., Our SMEs in the team have one-o- one relationship with most of the professionals across the globe because, in past, they had an opportunity to be associated with them on their international or domestic assignments to achieve common goal with their fellow colleagues.
Expatriate search
Non Resident Indians – Willing to come back to India
Indian Professionals having Global Education, Exposure & Experience