EAR is the foundation vertical of CredenceGlocal®. We strive to provide business solutions to our clients based on rigorous research (Primary & Secondary Sources Based) by creating awareness amongst them. Here, "Collaborative Innovation & Learning" becomes very important so that our clients are able to handle their issues or concerns on their own after some period of handholding by us. Therefore, Education and Awareness play a significant role in encouraging and enhancing peoples' participation in corporate activities aimed at achieving Goals.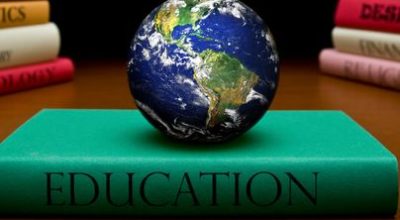 CredenceGlocal® extends a unique approach to create awareness among professionals through following methods:
Life Skill Engineering (LSE) – Career Coaching & Navigation by Subject Matter Experts (SMEs)
Events like Seminars, Conferences, Round Table, Symposium, Road Shows etc.,
Interviews with Q & A or through video conferencing, skype etc., with acclaimed Academicians, Professionals, Bureaucrats, Politicians, Media Professionals etc.,
Our EAR strategy incorporates adaptation & customization of worldwide resources, objective and location of a firm to suit regional (local) requirements in order to attain competitive advantage. This involves keeping the global perspective and standards in mind, to do something at the local level that would bring the customized local benefits to all stakeholders. However, we also need to understand your business before joining hands to work on an assignment, therefore, our EAR approach helps us to gather diversified and intellectual information about you and your business. It is an indispensable part of our working strategy wherein; our research team prepares a thorough note on our clients. The note is based on research through primary & secondary sources.
Our disciplined research empowers your team with the knowledge to make intelligent decisions, and our data base of best practices ensure your Execution is Creative, Relevant, Cost Effective, and Efficient. While collating information for our clients, we do benchmark global corporations to develop an objective understanding which helps our team to provide you business solutions aligned to your company's long term vision and profitability.
Research - Political, Economic & Social:
Our Research provides Demographic, Socio-metric, Economic, Political, and Regulatory research and information that are presented by different countries and industry across the world. This information aids in decision-making and forecasting, helps you stay relevant & contemporary on critical statistics for the countries in which you operate, and allow you to make more informed decisions when considering geographic expansion.
Political (To understand the impact of Political Uncertainty on our respective country's development with its influence on Global Economy & vice-versa)
Economic (To understand the Economic Growth & Development of our economy vis-a- vis Global Economy)
Social (To develop an understanding about the changes in the Social fabric which has an impact on Global Lifestyle, Peace & Prosperity of Humanity as such.)